Teeth Whitening in Claremont, NC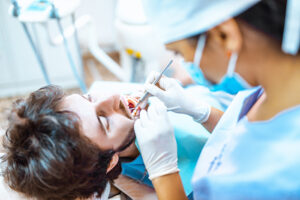 If you're confident, you smile more. If you smile more, you feel more confident. But what if you don't want to flash your smile because you're embarrassed by yellow teeth?
Sometimes a new smile emerges from the simplest steps. Teeth whitening removes years of dingy stains from your teeth. Coffee, tea, wine, tobacco, and chocolate dull white enamel surfaces. A brilliant boost along with some gentle polishing and reshaping of chipped, uneven edges can create an easy transformation. Simple and safe, most patients don't realize how much discoloration embeds into their teeth until they see a new shine emerge.
Numerous products crowd supermarket shelves. While we don't discourage these methods, you may want to consider the advantages of professional whitening:
Teeth whitening offers a predictable boost to your confidence through the power of a smile. Numerous factors need consideration and evaluation before starting any whitening procedure. Your Christopher N. Reese, Dr. Harvey, and team draw on years of experience to help deliver a smile boost safely and comfortably.
Make An Appointment