Gum Contouring: Enhancing Your Smile with Gum Contouring Procedure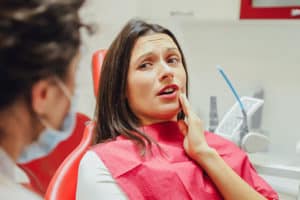 Your smile is more than just a bunch of teeth, it's a reflection of your overall health and happiness. An attractive smile can do wonders for your self-confidence, so you're more likely to feel good about yourself and be comfortable in social situations. Whether you're cracking jokes with friends or trying to impress a special someone, a confident smile can be a total game-changer.
But sometimes, specific areas of the gums can detract from a pleasant smile. The scalloped flow might be even, sitting too high around certain teeth. Or a thick area can protrude unnaturally, stealing the spotlight.
Well, gum contouring is here to save the day and take your smile aesthetics to a whole new level!
Make An Appointment